Welcome to Partners Plus Business IT Services
Welcome to Partners Plus, your dedicated IT partner serving businesses across Philadelphia, Malvern, and Wilmington. With over 30 years of experience in the industry, we offer a comprehensive suite of IT services to help your business stay ahead in the digital era.
Who We Are
Security Package and Ransomware Guarantee
24/7 Monitoring and Security
Currently Serving over 500 Users
Emphasis on Education to Empower your Team
Zero Geek Lingo so you Understand
Preventative Practices and Business Reviews
Our Business Services
Managed IT Services: Comprehensive IT support for your business.
IT Support: Reliable and timely assistance for your IT needs.
Cloud Computing Solutions: Helping your business leverage the power of the cloud.
Data Backup and Recovery: Safeguarding your critical business data.
IT Security: Ensuring the integrity and security of your IT infrastructure.
Who We Serve
At Partners Plus, we cater to businesses of all sizes—from startups seeking to build a solid IT foundation to medium and large enterprises aiming to leverage technology for growth and efficiency. Our tailor-made solutions ensure that your business gets IT support regardless of size or industry.
3 Reasons to Choose Partners Plus
for Your Company's Outsourced IT Support
Locations
Partners Plus is proud to have physical offices in Philadelphia, Malvern, and Wilmington, allowing us to provide personalized IT solutions across Pennsylvania and Delaware. Our broad geographical reach upholds our commitment to providing each client with responsive, efficient, and top-notch service.
Why Partners Plus?
What sets Partners Plus apart is our unwavering commitment to client satisfaction. We offer a guaranteed security package against ransomware and provide 24/7 monitoring and security services. By serving over 500 companies, we have honed our expertise in various industries and are proud to empower businesses through IT education.
What Our Customers Say
Customer satisfaction is at the heart of what we do. Don't just take our word for it; hear from our satisfied clients:
1. "Partners Plus is extremely competent… They're real professionals, very organized, and extremely competent. They make themselves available whenever we need them." – Optometrist Office.
2. "With Partners Plus, there are no issues with downtime… Bill is proficient on the communication side, not just the network. Highly reliable and knowledgeable." – Physical Therapy Office
The Latest in…
IT Security
In today's rapidly evolving business landscape, scalability is not just an advantage—it's a necessity. Whether it's to accommodate peak sales periods, manage unexpected growth spurts,

In the digital age, a company's IT infrastructure is the backbone of its operations. From communication and data storage to online transactions and customer relationship
The Latest in…
IT Education
Trojan horses are extremely similar to ransomware, but they are different from it in that they are designed to trick you into paying a fee

The world of technology is constantly evolving, and one of the most exciting areas of growth is in the field of artificial intelligence (AI) and
As businesses evolve and expand, their need for flexible, scalable, and efficient tech solutions becomes paramount. In this panorama of technological advancements, cloud solutions stand

The world of technology is dynamic, constantly evolving, and presenting both challenges and opportunities for businesses. While many firms grapple with the swift technological shifts,
See the love other business owners are giving about their outsourced IT departments!
Without P+, I'm Not Up and Running
Have always been satisfied with P+.
Bill has more than paid for his services.
I love the ability that P+ can remote into our network, it's priceless.
I don't feel left behind in the crowd because he can remote in with multiple clients.
Without P+, I'm not up and running.
Bill Hogan is God.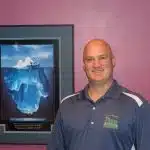 Craig F., Owner
Physical Therapy Office
P+ is Extremely Competent
We were computer illiterate. Partners Plus did a great job bringing us into the computer age. They're real professionals. Very organized, and extremely competent and they make themselves available to us when we need them.
Joseph G., Doctor
Optometrist Office
With P+ There's No Issues with Downtime
When you looked at the time it takes for me to get something done, Bill does it more effectively.
No issues with downtime.
Bill is proficient on the communications side, not just the network.
Highly reliable and knowledgeable.
Not Ready To Call Us Just Yet?
To get the insider scoop on productivity, cybersecurity, and backups from an IT support expert, fill out the form to get a copy sent to you!
In 1991, Bill Hogan formed Partners Plus, an IT support company, based on being a business operating and understanding the need to speak to company leaders in English rather than "geek lingo."
In 2007, after years of frustration with the sub-standard services Bill saw during network audits, he published "Hassle-Free Computer Support." It was his first effort to educate business owners with the info they need to get superior technical support.
Then, in 2018, he decided to publish all of his recent articles and policies in "The Business Owner's Guide to Successful IT for Your Company," to help business owners like himself build the best IT possible for their companies.
Need extra copies or have less than five workstations? Order here!
Safe and Secure Information Technology
Safe and Secure Information Technology will cover topics like ransomware prevention, solid-state drives, and chip shortage impacts.
Need extra copies or have less than five workstations? Order here!
Complete the form below to request your free copy!