Partners Plus Celebrating 15 Years of Service in Philadelphia
Partners Plus Celebrating 15 Years of Service in Philadelphia PA
Philadelphia, PA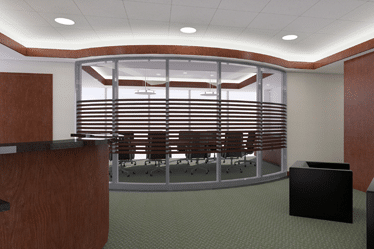 Partners Plus, a leading provider of business solutions, is proud to announce that we are celebrating 15 years of service in Philadelphia.
For the past 15 years, we have been dedicated to providing top-notch services to businesses of all sizes in the Philadelphia area. Our team of experts has helped countless companies improve their operations, increase efficiency, and boost profits.
We want to take this opportunity to thank our valued clients for their continued support and loyalty. We are honored to have been a part of your success and look forward to continuing to work with you.
Over the years, we have seen the Philadelphia business landscape change and evolve, and we have adapted and grown alongside it. We have worked with businesses in various industries, from retail and manufacturing to healthcare and finance.
One thing that sets Partners Plus managed IT services apart from our competitors is our commitment to understanding each of our clients' unique needs. We take the time to get to know your business and tailor our services to meet your requirements.
In the past 15 years, we have also significantly impacted the community. We have supported local charities and non-profit organizations and provided mentorship and internship opportunities to students in the area. We believe in giving back to the community that has helped us.
As we look to the future, we are excited to continue providing world-class business solutions to the Philadelphia area. We constantly update and expand our offerings to stay ahead of the curve and provide our clients with the latest and most excellent tools and technologies.
Thanks again to everyone who has supported us over the past 15 years. We look forward to continuing to serve the Philadelphia business community for many more years to come.
Sincerely,
Bill Hogan
Partners Plus
President
About Partners Plus
Managed IT Services That Do the Work for You
Partners Plus began in 1991 as an outsourced IT department after working as the Director of Programming and a Consultant for six years. For 30+ years now, we have been 100% committed to ensuring small- and medium-sized business owners have the most reliable and professional virtual CIO in the Delaware Valley. Our dedicated team of professionals will solve your IT nightmares quickly and without confusion on your part.
Our customer-specific memberships deliver your needs without overstepping your budget boundaries. From cloud services and data backups to ransomware prevention and Dark Web monitoring, Partners Plus is here to work with you and your expert company, dependable outsourced IT support and security.
Partners Plus has locations and services in the following areas:
Managed IT Services in Philadelphia – Managed IT Services in Delaware – Managed IT Services in Malvern
We currently provide IT support for the following industries:
Law
Business Management Consulting
Accounting
Finance
Insurance
Chiropractor
Graphic Design
Medical Billing
HVAC
Car Dealership
Construction
Diesel Repair
Trash Removal
Kitchen Design Firm
Plumbing
Sign Shop
Contact Partners Plus Today To See How They Can Help You!
Partners Plus, Managed IT Services and IT Support in Philadelphia
Bill Hogan is the Owner and President of Partners Plus. He has 40 years of experience in the technology industry, specifically IT support services. Bill has spoken at seminars all over the country about network management. Partners Plus was selected by PHL17 as the best Computer and Information Technology Support Company in the greater Philadelphia area in 2018.
Safe and Secure Information Technology will cover topics like ransomware prevention, solid-state drives, and chip shortage impacts.
Subscribe to our Weekly Cybersecurity Tips