Managed IT Services in Philadelphia: Streamlining IT Operations
Running a business in the digital era can be quite demanding, especially when managing IT resources. We understand these challenges at Partners Plus and offer premium Managed IT Services in Philadelphia. We aim to help businesses streamline their IT operations, enabling them to focus on core business functions.
Comprehensive IT Management
Our managed IT services encompass all aspects of IT management. From strategic IT planning and implementation to regular maintenance and support, we ensure your technology infrastructure runs seamlessly. Our team is dedicated to maintaining the efficiency and reliability of your IT systems.
Proactive IT Support
We believe in a proactive approach to IT support. By monitoring your systems 24/7, we can detect and resolve issues before they escalate and impact your business. This level of bold support reduces downtime and improves the overall productivity of your operations.
Data Backup and Recovery Solutions
Protect your valuable business data with our reliable data backup and recovery solutions. We offer automated backup solutions and robust recovery strategies to minimize the impact of data loss incidents. Your data's security and accessibility are our top priorities.
IT Security and Compliance
With increasing cyber threats, it's crucial to have robust IT security measures in place. We provide comprehensive security solutions, including firewall and antivirus deployment, intrusion detection, and security risk assessments. In addition, our team ensures your business meets industry-specific compliance standards.
Cloud Services
Leverage the flexibility and efficiency of the cloud with our cloud services. We assist with cloud migration, management, and support, ensuring you get the most out of your cloud investments. We've covered you, whether it's data storage, application hosting, or cloud-based collaboration tools.
IT Consulting
Our experienced IT consultants are available to guide you on all IT-related matters. Whether you need help with IT budgeting, project management, or strategic planning, our consultants are ready to assist.
Personalized IT Solutions
At Partners Plus, we understand that each business has unique IT needs. We tailor our managed IT services to fit your specific requirements and budget. We work closely with you to understand your business processes, goals, and challenges to deliver solutions that align with your objectives.
Choose Partners Plus for Managed IT Services in Philadelphia
Don't let IT challenges hold your business back. Leverage our expert-managed IT services and stay focused on what you do best. Contact Partners Plus today to learn more about our comprehensive managed IT services in Philadelphia. Let us help you transform your IT operations and drive business success.
Philadelphia Managed IT Services
Partners Plus began in 1991 as an outsourced IT department after working as the Director of Programming and a Consultant for six years. For 30+ years now, we have been 100% committed to making sure small- and medium-sized business owners have the most reliable and professional virtual CIO in the Delaware Valley. Our dedicated team of professionals will solve your IT nightmares quickly and without confusion on your part.
Our customer-specific memberships deliver what you want and need without overstepping the boundaries of your budget. From cloud services and data backups to ransomware prevention and Dark Web monitoring, Partners Plus is here to work with you and your company for expert, dependable outsourced IT support and security.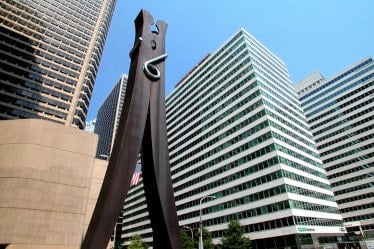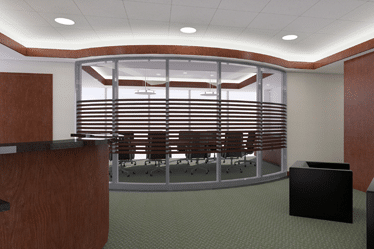 Partners Plus Philadelphia Location
Our emphasis on education empowers you and your team. As your managed IT service provider, we walk alongside you to make the best IT decisions for your business and train your team to keep their workstation and department as protected as possible.
Our new Security Package is the highest level of protection we can offer your company to guard against ransomware. As your IT support, we'll monitor your network 7×24, offer the best insurance around and ensure our Ransomware Guarantee.
We ensure your IT service provider is accessible by having a live, on-site operator and standing by our Guaranteed Response Times. Our goal is to fix the issue with little disruptions or downtime.
They Always Work in a Timely Manner
Fantastic service and friendly people. Bill Hogan and his staff do great work and always in a timely manner. Definitely recommend it to any small business in need of IT support.
P+ has Excellent Technical Knowledge
Partners Plus combines excellent technical knowledge with down-to-earth, pleasant people who are genuinely concerned for our business. They are a breath of fresh air and we always look forward to our interactions.
They are Great People to Work With!
We have been using Partners Plus for many years. Whenever I or my team have any questions, they are so quick to respond and knowledgeable. Great people to work with!
P+ Provided Awesome Support through the Pandemic
Partners Plus handles all of our data and communications needs. They are proactive and offer suggestions for improving our business. We appreciate them monitoring our computers to avoid potential problems. During the pandemic, their support was awesome since we had people working remotely!
Years-Long Client is Protected by P+ 24/7!
Dedicated and responsive! We have been a client of Partners Plus since 2006. Bill and his highly trained and committed team always answer the call. I can go to sleep at night knowing my business is being watched and protected by PP 24/7!
P+ is Extremely Proactive
Bill… And the team at Partners Plus is a great choice when looking for an IT support company. They are incredibly responsive to any questions or issues that arise. Most importantly, they are extremely proactive in their management of our IT services. They will discover and address issues before they ever become a problem. I highly recommend them to anyone looking for IT support.
About Philadelphia, PA
Philadelphia is located in the county of Philadelphia, which is in the state of Pennsylvania.
Population (approx.): 1,604,000
Geo coordinates: 39.9526°N, 75.1652°W
Postcodes: 19107, 19195, 19176, 19105, 19099, 19191, 19171, 19173, 19187, 19183